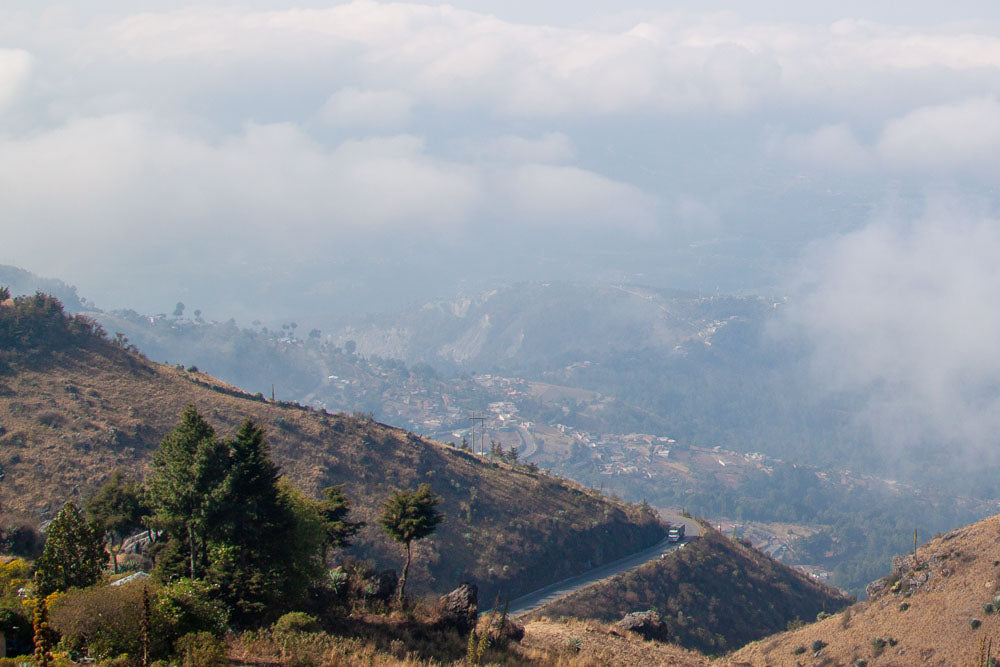 Guatemala - San Miguel Escobar - Natural Process
Delicious and floral, with notes of mandarin orange and fermented cherry.  
We purchased this coffee from a non-profit called De La Gente, which is working to improve the lives of coffee farmers through direct trade, education, and agritourism.  The farmers that work with De La Gente are paid well over fair trade minimums for their coffee.
The cooperative has grown significantly in the last decade, and now consists of 28 members, including 3 women. The standards are set high within the group, so everybody pays exceptional attention to detail in every step of cultivation, harvest and processing. The farmers are generally smallholders - with a range of landholdings, from just a few cuerdas (a traditional unit of land area equivalent to 1089 sq. m) up to almost 40 - and most of it stretches up the slopes of Volcán de Agua. Each producer wet mills and dries their own beans, while the cooperative takes care of dry milling with the solar-powered mill financed by De la Gente and partners. The co-op also owns machinery to roast coffee to specialty standards (for local sales). Moreover, Café Artesanal San Miguel manages the entire export process of De la Gente's coffee, including milling other cooperatives' crop. Some members also produce natural and honey processed coffees, as well as cascara tea. A few have earned individual contracts with international buyers for their outstanding microlots.
Cooperative:
Café Artesanal San Miguel

 (28 members)
Variety:
Bourbon, Catuai, Catimor
Elevation:
1500-1900 MASL
Processing
:
Natural
% Paid over street prices: 44.38%